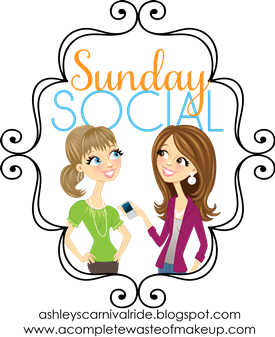 1. What is your ideal way to relax?
At home, on the sofa, in my pyjamas with a great book and a massive slab of chocolate
2. Where is your favourite place to be?
Anywhere warm, cuddled up with Aaron and/or the kids
3. Who do you consider your biggest role model?
My Parents. My Mum taught me to be a Mother, to be patient and kind, to be grateful for the things I have and to stay positive even during the darkest of times. My Dad taught me to face adversity head on, to always give all you have and to not worry about the little things you can't control.
4. What does your life look like in 3 years?
Much the same as now! The kids will be 5 & 6, I may have started a part-time job while they are at School, Aaron and I will be celebrating almost 3 years of married life and, hopefully, the bulk of our debts will be cleared.
5. If you could go back and change one decision, what would it be?
I don't think you should change past decisions as I think experiences that you go through shape the person you become but there is one decision I wish beyond all else that I could change - I was feeling a bit sick on Christmas Eve 2007 so decided not to visit my Cousin Robert (and my Aunt and Uncle). Rob was brutally murdered just a few days later, in the early hours of December 28th 2007, and I wish I'd gone to see him one last time.
6. What is your biggest accomplishment in life so far?
Without a doubt, my children.